Eliminate skeletons after you die
In 2015 the users of Ashley Madison, a not so discreet dating service for married persons who want to cheat on their spouse, was hacked resulting in family turmoil, divorce and even suicide. The hackers exposed approximately 33 million site users. The fall-out for families has the potential to ruin relationships with spouses and children. As is always the case, the children will suffer the most. However, spouses, friends and coworker relationships will change as well.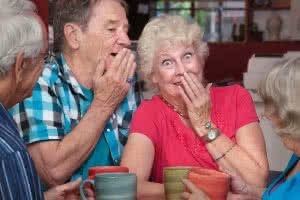 The Ashley Madison hackers forced this situation upon the living, while your private interests and indiscretions may be discovered upon your death. Despite the fact that you are gone, your loved ones will live and may encounter emotional conflicts. Therefore, it is important to appoint someone you trust to take care of eliminating computer information which you want to keep private. At the same time, you need to appoint someone with enough technical knowledge to take care of things. Keep in mind that you must provide user names and passwords. This is where willbox.me can help.
The following are just a few of the several storage sites, browsing history and social media to consider:
Cloud Storage
Dropbox, iCloud, Google Docs and other storage sites allow you to save to the virtual world, wherever that may be (it's anyone's guess). You may have saved correspondence, personal video, problematic photos, journals, letters, fiction, poetry, notes, yearly budgets, bank account information—essentially anything you don't want to share which is virtually saved to any type of cloud services. Even if you have nothing to hide, you need to discontinue cloud services, specifically those with monthly storage fees.
Dating or "Hook-Up Apps
Ashley Madison is not the only site where you can register for dating or casual hook-ups with your fantasy person(s). There are several others, such as Tinder, Grindr, eHarmony, Farmers Only, Match, Zoosk, Our Time and OK Cupid. Again, you need to appoint someone you trust or a professional service to remove any questionable apps. Go to WillBox.me for more information.
Social Media
Social media sites, such as Facebook, Twitter, Pinterest, Instagram, Linked-In and many others) have their own way of handling deceased accounts. For example, Facebook has added a "Legacy Contact" to their features. This allows you to appoint someone to memorialize or delete your Facebook account. On the other side, Pinterest has no strategy in place.
Money Accounts
Receivable accounts, such as Paypal, and credit paid accounts, such as Amazon, Ebay, Groupon and Overstock are very crucial. Bitcoin is becoming increasingly important and more valuable. In fact, you should make sure your loved one(s) inherit any bitcoin you have. Address any financial value in your legal will.
Hard Drives, Tablets, Phones
Computer files contain layers of data, rather than one level. Plus, word documents logs all actions taken while producing a particular file. Cell phone photographs carry photo location information.
One way to wipe computer hardware is to erase data in layers, putting equipment through the process several times. However, even using this method, complete erasure is getting more difficult. It is easier to reconstruct than you think. Therefore, the only sure way is to physically destroy the hardware and throw it overboard into a large body of water (preferably saltwater).
Important Tips:
Don't leave user names or passwords in your actual will, since wills become public record.
The Library of Congress is now archiving some services, such as Twitter. If you weren't sure before, be sure now that anything you write out there is more permanent than not.
Remember browser history. All other precautions can be undone if you leave traces of where you have been.
Our digital fingerprints left in online social media spots, chat rooms, specialty stores, cloud storage, memberships and other sites spill your life out for all to see. Let WillBox.me put your mind at ease. WillBox.me can help you with all of your digital afterlife, online legacy, electronic will, virtual safe deposit box and online asset protection needs. Go to WillBox.me for more information. Now is always the best time to begin because you never know what will happen tomorrow.