Documents to leave before you die
When you die, your loved ones will face moving on through life without your physical presence. Usually there is initial shock accompanied by a series of important decisions to make. Your loved ones will want to make the right decisions—the choices that will please you the most. Of course, you will want them to have an easy time of it. No matter what, there will be a lot to make arrangements for.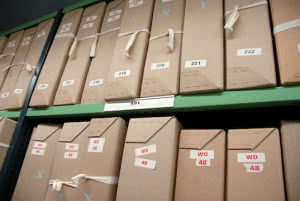 Burial plot, casket and headstone
Funeral scheduling and program
Locating your will and other notable documents
Arranging for the disbursement of personal effects
Examining your financial standings
Seeing to any online social media or financial accounts and pertinent user names and password.
Managing any unresolved financial (or otherwise) complications
To make it easier and less stressful for your loved ones, keep the information handy. This will prevent the need for long hours searching through desks, closets and shelves. There is much more to the process than you may think. Some documents your loved will require:
Copy of the your will
Copy of your advance directive (DNR)
Trust agreements (if applicable)
Bank account information (checking, savings, money market, etc.)
Name of your power-of-attorney appointee and applicable documentation
Name of your health care appointee and applicable documentation
Social media accounts, user names, passwords (Facebook, Twitter, Linked In, Instagram, Pinterest, etc.)
Internet purchasing accounts user names, passwords (Amazon, eBay, etc.)
Copy of your mortgage and/or loan agreements
Location and information on your safe deposit box
Copies of your insurance policies (life, health, car and home)
Location and applicable documentation for all credit and debit cards
Income tax documents (W-2, 1040, 1099, tax returns)
Retirement accounts (401(k), IRAs, Roth IRAs, pension plans)
Investments (stocks, bonds, mutual funds)
Property titles and deeds (land, real estate, motor vehicles)
Proof of identity (social security car, birth certificate, prenuptial agreements, marriage certificates, divorce settlements
Household bills (electric, gas, water, sewer, cable, internet, phone
Health care information (bill statements, doctor names, pending appointments, medications)
Names and information on any professionals who helped generate wills, trusts, accounts (attorneys, insurance agents, brokers)
But you don't have to do it alone. WillBox.me will show you the way to create an overall plan which will provide your loved ones with everything they need to move forward. WillBox.me provides services to help you manage digital assets, electronic wills and virtual accounts. Their unique encryption and confidentiality will insure an organized, online afterlife for your family and loved ones. Go to WillBox.me for more information.